Citigroup Fined for Compliance Issue
Posted on November 28th, 2014 at 10:12 AM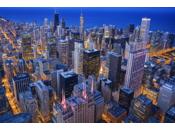 From the Desk of Jim Eccleston at Eccleston Law Offices:
FINRA fined Citigroup $15 million for failing to supervise research analysts and their handling of material non-public information.
According to FINRA, Citigroup didn't adequately protect against "potential selective dissemination of non-public research to clients and sales and trading staff" from January 2005 to February 2014.
From 2011 to 2013, Citigroup didn't prohibit analysts from helping companies prepare for so-called road show presentations, and in 2011 an analyst helped two firms prepare such materials. In addition, Citigroup analysts also provided stock picks at idea dinners hosted by the bank that in some cases differed from their published research.
Citigroup has issued roughly 100 warnings about analyst communications with clients and sales and trading staff when it found violations. But it took too long to discipline staff.
The attorneys of Eccleston Law Offices represent investors and advisers nationwide in securities and employment matters. Our attorneys draw on a combined experience of nearly 50 years in delivering the highest quality legal services.
Related Attorneys: James J. Eccleston
Tags: FINRA, Citigroup, Eccleston Law, Compliance