Citadel Securities Fined by FINRA
Posted on July 27th, 2020 at 3:50 PM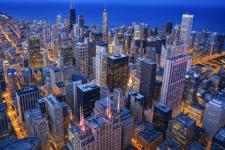 From the Desk of Jim Eccleston at Eccleston Law LLC:
Citadel Securities agreed to pay a $700,000 fine as well as an unspecified amount of restitution to settle alleged violations with FINRA Enforcement. According to FINRA Enforcement, Citadel traded ahead of certain inactive over-the-counter customer ("OTC") orders, failed to consistently apply its written methodology to certain OTC customer orders, failed to display certain OTC customer limit orders and also had related supervisory failures.
According to a Letter of Acceptance, Waiver and Consent ("AWC") signed by Citadel, between September 2012 and September 2014, Citadel's over-the-counter equity trading desk traded ahead of inactive OTC customer orders. According to FINRA, this conduct violated FINRA Rule 5320. FINRA also alleged that between October 2012 and September 2018, the OTC desk failed to display certain customer limit orders. According to FINRA, this is a violation of FINRA Rule 6460.
Additionally, FINRA alleged that Citadel failed to establish a supervisory system reasonably designed to achieve compliance with trading ahead and limit order display rules for OTC customer orders. According to FINRA, this is a violation of FINRA Rule 3110(a) and (b), NASD Rule 3010(a) and (b), as well as FINRA Rule 2010.
By signing the AWC, Citadel accepted and consented to the entry of FINRA's findings, without admitting or denying those findings.
The attorneys of Eccleston Law LLC represent investors and advisors nationwide in securities and employment matters. The securities lawyers at Eccleston Law also practice a variety of other areas of practice for financial investors and advisors including Securities Fraud, Compliance Protection, Breach of Fiduciary Duty, FINRA Matters, and much more. Our attorneys draw on a combined experience of nearly 65 years in delivering the highest quality legal services. If you are in need of legal services, contact us to schedule a one-on-one consultation today.
Related Attorneys: James J. Eccleston
Tags: eccleston, eccleston law, james eccleston, citadel securities, finra, fine, enforcement