Chief Compliance Officer of Accelerated Capital Group Fined and Suspended by FINRA
Posted on March 2nd, 2018 at 2:59 PM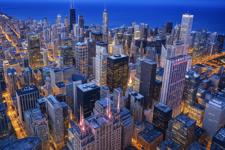 From the Desk of Jim Eccleston at Eccleston Law LLC:
FINRA has imposed a $10,000 fine and a 2-year suspension of the former CCO of Accelerated Capital Group, Janet Lynn Ross, of Irvine, California. According to FINRA, Ross failed to supervise brokers who made unsuitable, excessive and unauthorized transactions in customer accounts.
More specifically, Ross failed to supervise a broker who made unauthorized exchanges of mutual funds in customer accounts, and other brokers who improperly used pre-signed and altered customer forms.
FINRA's findings stated that Ross's review of a certain broker was not reasonable in that she failed to detect or prevent his excessive and unsuitable mutual fund transactions. Moreover, when Ross did identify questionable mutual fund transactions by the broker, she asked for an explanation from him and accepted the broker's explanations without any further follow-up. For example, Ross did not follow up with the broker's customers for further explanation.
FINRA also found that Ross failed to prevent multiple uses of pre-signed and altered customer forms utilized by at least five brokers in the branch office. The use of these altered forms continued until they were identified by the FINRA exam staff.
The attorneys of Eccleston Law LLC represent investors and advisors nationwide in securities and employment matters. The securities lawyers at Eccleston Law also practice a variety of other areas of practice for financial advisors including Broker Litigation & Arbitration, Strategic Consulting Services, Regulatory Matters, Transition Contract Review, and much more. Our attorneys draw on a combined experience of nearly 65 years in delivering the highest quality legal services. If you are in need of legal services, contact us to schedule a one-on-one consultation today.
Related Attorneys: James J. Eccleston
Tags: Eccleston, Eccleston Law, James Eccleston, Eccleston Law LLC