Chicago Investment Firm Head Pleads Guilty To Investment Adviser Fraud
Posted on August 22nd, 2019 at 3:45 PM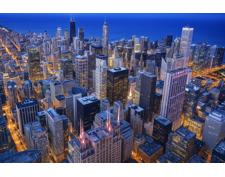 From the Desk of Jim Eccleston at Eccleston Law LLC:
A Chicago investment adviser pled guilty to investment adviser fraud for his role in allocating profitable trades to benefit himself and his family, at the expense of his firm's clients.
According to a recent Law360 article, Charles J. Dushek, 75, the former president of Capital Management Associates Inc. ("CMA") engaged in fraud scheme between July 2008 and August 2013 that involved him and co-defendant to putting the profits into CMA proprietary accounts, while putting losses from CMA's trades into the ledgers of other client's accounts.
Specifically, Dushek purchased 500 shares of PepsiCo Inc. in February 2012, waited to the price to rise and sold the shares six days later. He then transferred the profits into a personal account. Dushek implemented the same scheme with stock in Johnson & Johnson, AstraZeneca, BP PLC, Walgreens, and several others, according to the article. Dushek used spreadsheets to track whose accounts should be "winners" or "losers," and waited days after trades to apportion them, despite his agreements with clients in which he committed to allocate investment opportunities on a fair basis.
Dushek has pled guilty to the 10th count of the indictment, which cares the maximum penalty of five years in prison and a maximum fine of $250,000. He still faces nine counts of securities fraud and will go to trial in September.
The attorneys of Eccleston Law LLC represent investors and advisors nationwide in securities and employment matters. The securities lawyers at Eccleston Law also practice a variety of other areas of practice for financial investors and advisors including Securities Fraud, Compliance Protection, Breach of Fiduciary Duty, FINRA Matters, and much more. Our attorneys draw on a combined experience of nearly 65 years in delivering the highest quality legal services. If you are in need of legal services, contact us to schedule a one-on-one consultation today.
Related Attorneys: James J. Eccleston
Tags: james eccleston, eccleston law, eccleston law llc, eccleston, fraud, adviser fraud, charles dushek, capital management associates, trading fraud