Chicago Area Trader Facing Federal Charges After Allegedly Defrauding Investors out of $750,000
Posted on March 19th, 2018 at 2:23 PM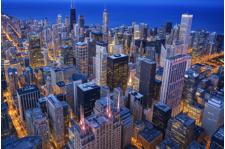 From the Desk of Jim Eccleston at Eccleston Law LLC:
According to the U.S. Attorney's Office for the Northern District of Illinois, Richard D. Carter, 48, of Mundelein, Illinois was arrested and charged with one count of wire fraud after allegedly defrauding investors out of $750,000.
More specifically, Carter, a trader for Blue Guru Trading, LLC, a Lincolnshire-based trading firm that claims to specialize in trading futures contracts, told his clients that their investments would be traded through a clearing house called Straits Financial.
However, Carter falsified Straits Financial account statements by demonstrating that Blue Guru Trading held account balances totaling more than $6 million to cover up the fact that he misappropriated $750,000 of investor funds.
Eccleston Law is investigating Carter's fraudulent activity. Those with information should contact our law firm.
The attorneys of Eccleston Law LLC represent investors and advisors nationwide in securities and employment matters. The securities lawyers at Eccleston Law also practice a variety of other areas of practice for financial advisors including Broker Litigation & Arbitration, Strategic Consulting Services, Regulatory Matters, Transition Contract Review, and much more. Our attorneys draw on a combined experience of nearly 65 years in delivering the highest quality legal services. If you are in need of legal services, contact us to schedule a one-on-one consultation today.
Related Attorneys: James J. Eccleston
Tags: Eccleston, Eccleston Law, Eccleston Law LLC, James Eccleston