CFPs Censured for Encounters with FINRA
Posted on February 2nd, 2016 at 10:27 AM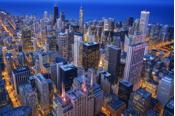 From the Desk of Jim Eccleston at Eccleston Law LLC:
The CFP Board has been busy handing out sanctions to almost a dozen advisors who were barred from the industry by FINRA. Among the allegations were "deceptive, fraudulent and manipulative devices and schemes" and converting, or taking, funds from a client's estate and trust. The details of the censures recently were released by the board.
David Gabai, West Hills, CA: Gabai's CFP certification was suspended for 5 years after the board discovered that FINRA had barred him for using "deceptive, fraudulent, and manipulative devices and schemes. He also failed to disclose written copy of the FINRA proceedings within 30 days of the suspension. Gabai is no longer a registered broker.
David Hitchcock, Spring Lake Park, MN: Hitchcock settled by agreeing to a one year suspension after he consented to the wrongful use of alternative investment products. The board claimed that he misrepresented the investment product as low-risk to two investors. Hitchcock currently works for as an RIA at Northtown Capital Strategies.
Doyle Brown, Reno, NV: Brown was issued an order not to use the CFP certification for one year. Brown was found "engaging in conduct that reflected adversely on his integrity" on top of having an outstanding amount owed to the IRS for more than $136,000. Brown is currently employed with SagePoint Financial.
Richard Blair, Bee Cave, TX: The CFP board suspended Blair's right to use the certification for four years after being sanctioned by the Texas State Securities board for the sale of shares in a REIT for which he was compensated. He failed to disclose an alternative investment option to investors that would have affected his compensation. His certification was pulled after he failed to make timely reimbursement to the investors. He is currently working with RIA Wealth Solutions.
Michael John Smeriglio III, Greenwich, CT: Smeriglio's certification was automatically suspended after he was permanently barred from the industry by FINRA. Without admitting or denying the charges, he entered into a letter of acceptance, waiver and consent to allegations of converting, or removing funds from a client's estate and trust.
Marc H. Baldinger, Stuart, FL: Baldinger's certification was permanently removed after the board learned that he had allegedly participated in unapproved private securities transactions. He also failed to notify his broker-dealer, LPL Financial, of his position as managing partner of two LLCs and his opening an account with an outside broker-dealer.
Ronald W. Vaught, Melbourne, FL: In June 2015, the Board permanently revoked Mr. Vaught's right to use his CFP certification upon learning that FINRA had barred him from the industry. He was allegedly named the successor and beneficiary of a client's trust. Additionally he was accused of falsifying a business document and improperly using client's funds. Mr. Vaught entered into a letter of acceptance, consenting to the findings, without admitting or denying them.
Marcus C. Rodriquez, Houston, TX: Mr. Rodriguez was stripped of his CFP certification after he failed to respond to allegations of a violation of the Board's rules of conduct. According to FINRA reports he was the subject of a default decision, which resulted in a 2 year suspension and a $50,000 fine.
Thomas W. Markowsky, Orlando, FL: Mr. Markowsky received a public letter of admonition related to two bankruptcy filings. The board asserted that the events "reflected adversely on his integrity and fitness as a CFP professional." The bankruptcy was related to unwise financial planning decision reflecting directly on Mr. Markowsky's professional merits.
J. Michael Vaughn. Lahaina, HI: Mr. Vaughn was forced to a letter of admonition by the CFP Board to publicly disclose the 20 discretionary transaction that he made on a customer's account without obtaining a prior written consent. The account was also not accepted as a discretionary account with the firm. He stated to the Board that he was acting in the best interests of the client.
-
Advisors should appreciate that FINRA and CFP disciplinary actions can go hand in hand. As a result, it is critical to retain competent securities law counsel upon first notification of an inquiry by either FINRA or the CFP Board.
The attorneys of Eccleston Law LLC represent investors and advisers nationwide in securities and employment matters. Our attorneys draw on a combined experience of nearly 65 years in delivering the highest quality legal services. If you are in need of legal services, contact us to schedule a one-on-one consultation today.
Related Attorneys: James J. Eccleston
Tags: Eccleston, Eccleston Law, Eccleston Law LLC, James Eccleston, FINRA, Eccleston, CFP