CFP Professionals Under Investigation Need Attorney Representation
Posted on August 19th, 2020 at 3:49 PM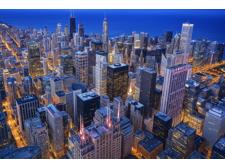 From the Desk of Jim Eccleston at Eccleston Law LLC:
As we have discussed in a previous Eccleston Law post, the CFP Board has the authority to conduct an investigation of a CFP professional. Pursuant to the CFP Board Procedural Rules, CFP professionals are required to cooperate with such an investigation. The investigation can include written and/or oral requests for information.
Don't be fooled by the friendly CFP Board investigator! A CFP professional that is the subject of a CFP Board investigation may be represented by an attorney, and it is critical that a CFP professional have such representation. During an investigation, the CFP Board is looking for evidence of misconduct by that CFP professional, and they are not looking out for the CFP professional's best interests.
The results of a CFP Board investigation can have serious ramifications for a CFP professional. The investigation findings can be the basis for an enforcement action against the CFP professional. It is not uncommon for a CFP Board Complaint to cite to what the CFP professional said during the investigation as evidence of a violation. What's more, the CFP Board Procedural Rules allow for an interim suspension to be entered against the CFP professional immediately following an investigation.
CFP professionals who receive an inquiry or a complaint from the CFP Board should contact the professionals at Eccleston Law for a free consultation.
The attorneys of Eccleston Law LLC represent investors and advisors nationwide in securities and employment matters. The securities lawyers at Eccleston Law also practice a variety of other areas of practice for financial investors and advisors including Securities Fraud, Compliance Protection, Breach of Fiduciary Duty, FINRA Matters, and much more. Our attorneys draw on a combined experience of nearly 65 years in delivering the highest quality legal services. If you are in need of legal services, contact us to schedule a one-on-one consultation today.