CFP Professionals' Duties to Clients
Posted on October 9th, 2020 at 8:40 AM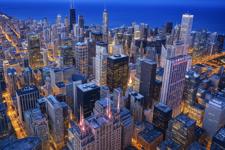 From the Desk of Jim Eccleston at Eccleston Law LLC:
The CFP Board's Standards of Conduct, which went into effect on June 30, 2020, list 15 duties a CFP professional owes to their clients. These duties owed to a client are found in section A of the new Standards of Conduct. Failure to fulfil any of these duties can result in sanctions for a CFP professional. Such sanctions can range from a censure to the revocation of an individual's CFP designation.
Fiduciary Duty
Perhaps most importantly, a CFP Professional owes a fiduciary duty to their clients. Under the updated CFP Board rule, CFP Professionals are required to observe a fiduciary duty any time they provide financial advice to clients. Under this fiduciary duty, a CFP Professional must fulfil a duty of loyalty, duty of care, and duty to follow client instructions. Although it may fall within the fiduciary duty, the new Standards of Conduct also state that a CFP Professional owes their clients a duty of integrity. To fulfil the duty of integrity, a CFP professional must exhibit "honesty and candor" when working with clients.
Competence, Diligence and Professionalism
The CFP Standards also require that a CFP Professional exhibit competence, diligence and professionalism when working with clients. Under the duty of competence, a CFP professional who is not sufficiently competent in a particular area must "gain competence, obtain the assistance of a competent professional, limit or terminate the client engagement or refer the client to a competent professional." If a CFP professional does recommend that a client work with another party, duty #13 lists the requirements a CFP professional must adhere to when making such a recommendation.
Unlike some of the other duties, the duty of diligence is less defined. This duty requires a CFP professional to provide "professional services," which includes "responding to reasonable client inquiries, in a timely and thorough manner."
Disclosures
A CFP Professional has a duty to disclose and manage conflicts of interests. To fulfil this duty, a CFP professional must fully disclose all material conflicts of interest with the client that could affect the client relationship. Such disclosure does not need to be made in writing, but it must be made prior to giving financial advice to the client.
In addition to disclosing conflicts, duty #10 provides a list of other information that a CFP Professional must disclose to a client. Such disclosures include a description of the services provided, how the client will pay for those services and how the CFP professional is compensated. The CFP Professional's duties when representing the compensation method is further discussed in duty #12. This section of the Code describes when a CFP Professional can use certain phrases related to compensation, such as "fee-only" or "fee-based."
A CFP Professional also has a duty of confidentiality and privacy to clients. The duty to not disclose non-public personal information applies for current, prospective, or former clients.
Other Duties
In addition to the duties owed to a client when recommending an investment, a CFP professional owes a duty to a client when selecting, using or recommending technology. When doing so, a CFP professional must use reasonable care, with a reasonable level of understanding and a reasonable basis for believing that the technology produces reliable, objective and appropriate outcomes.
A CFP professional is prohibited from borrowing money from, or lending money to, a client. There is an exception to this rule if the client is a family member or the lender is a business organization in the business of lending money.
Finally, while it may seem obvious, CFP Professionals are required to comply with the laws, rules and regulations governing professional services.
Eccleston Law represents CFP Professionals nationwide in all types of CFP Board matters, including CFP Board inquiries and disciplinary matters.
Tags: eccleston, duties to clients, disclosures, professionalism, eccleston law