CFP Board Suspends Advisor Over Improper GWG Bond Sales
Posted on July 14th, 2022 at 12:25 PM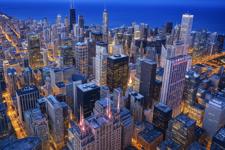 From the Desk of Jim Eccleston at Eccleston Law:
The Certified Financial Planner Board of Standards Inc. (CFP Board) has issued an interim suspension against Patrick Egan, who is an advisor at Western International Securities, a firm recently charged by the SEC for violating Regulation Best Interest (Reg BI).
In June, the SEC charged Western International Securities (Western) as well as five of its advisors, including Egan, with violating Reg BI when they recommended and sold GWG L Bonds to some retirees and other investors. GWG Holdings filed for Chapter 11 bankruptcy after failing to timely file its audited financial statements with the SEC in April 2022. According to the SEC, Western and the advisors recommended the L bonds to several retail investors who relied on fixed incomes and employ moderate risk tolerances. However, GWG noted in its prospectus that the L bonds were illiquid, high-risk, and only suitable for investors with substantial financial resources.
Egan and the other Western advisors violated Reg BI's "care obligation" by failing to exercise reasonable due diligence and skill required to understand the risks, rewards, and costs associated with the L bonds, according to the SEC. The SEC additionally alleged that Egan and the other Western advisors recommended the investments without a reasonable basis for believing that the bonds were in the clients' best interests. The CPF Board subsequently suspended Egan's ability to use the CFP certification marks after discovering the SEC's lawsuit and investigation.
Eccleston Law LLC represents investors in GWG L Bond cases as well as financial advisors nationwide in securities, employment, regulatory and disciplinary matters.
Tags: eccleston, eccleston law, CFP Board, Western