CFP Board Strengthens Sanctions for Self-Reporting Failures
Posted on November 18th, 2021 at 1:16 PM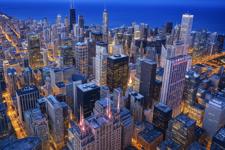 From the Desk of Jim Eccleston at Eccleston Law:
The CFP Board has revised the degree of sanctions a CFP can receive if they fail to "timely report" potential misconduct, according to a CFP Board announcement.
The announcement comes after a February report that the Board intended to amend its sanction guidelines, which provides standards for issuing sanctions when a planner violates the CFP Board's Code of Ethics and Standards of Conduct. Additionally, the Board instigated a public comment period on potential amendments that would design a new appeals commission for adjudicating appeals hearings. Hearings currently occur in front of the Board's Code and Standards Enforcement Committee; however, the new commission would create a five-member panel who do not serve on the board. Members of the panel may include former Board members, public members and current CFP professionals.
The public comment period on the proposed new appeals commission will run until December 14, while CFP professionals will have some time to adjust to the sanction revisions. The new rules will become effective on January 1, but the new sanction guidelines on failing to timely report potential misconduct will not take effect until the beginning of 2024.
Eccleston Law LLC represents investors and financial advisors nationwide in securities, employment, regulatory and disciplinary matters.
Tags: eccleston, eccleston law, cfp, failures