CFP Board Self-Reporting Requirements Greatly Expanded
Posted on June 17th, 2020 at 3:51 PM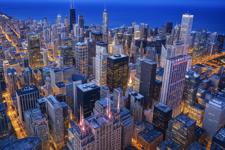 From the Desk of Jim Eccleston at Eccleston Law LLC:
This is the first in a 3-part series addressing the CFP Board's new self-reporting requirements that went into effect on October 1, 2019. Among the changes in the new rule is an expansion of the self-reporting requirements for CFP professionals. Like the old rule, the new rule requires a CFP professional to self-report to the CFP board within 30 calendar days.
Under the old rule, a CFP Professional was required to self-report if they had been convicted of a crime or if they had been suspended, revoked or barred by a professional disciplinary organization. The new rule lists out a number of new events that now require a CFP professional to report to the CFP Board.
The new rule requires self-reporting of a number of events, including a personal bankruptcy, being terminated for cause, or being the subject of a civil action or an investigation by a regulatory organization. However, the new rule also requires self-reporting if a CFP professional's "conduct is mentioned adversely in" a civil action, regulatory investigation or regulatory action.
If you are a CFP professional, contact the professionals at Eccleston Law to discuss any questions you have about your self-reporting requirements.
The attorneys of Eccleston Law LLC represent investors and advisors nationwide in securities and employment matters. The securities lawyers at Eccleston Law also practice a variety of other areas of practice for financial investors and advisors including Securities Fraud, Compliance Protection, Breach of Fiduciary Duty, FINRA Matters, and much more. Our attorneys draw on a combined experience of nearly 65 years in delivering the highest quality legal services. If you are in need of legal services, contact us to schedule a one-on-one consultation today.
Related Attorneys: James J. Eccleston
Tags: eccleston, james eccleston, eccleston law, cfp board, self-reporting