CFP Board Requests Comment on New Proposed Procedural Rules and Rules Regarding Reporting of Customer Complaints
Posted on April 8th, 2020 at 4:31 PM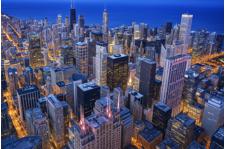 From the Desk of Jim Eccleston at Eccleston Law LLC:
The Certified Financial Planner Board of Standards ("CFP Board") is in the process of implementing new procedural rules, and is again seeking comments on the latest iteration of the proposed rules. The new procedural rules are designed to consolidate and replace the CFP Board's Disciplinary Rules and Procedures and the Appeal Rules and Procedures. The CFP Board had previously sought comments on its new procedural rules from November 27, 2018 through January 29, 2019.
The CFP Board has now updated the proposed procedural rules based on the comments received, and is currently seeking comment on the new rule proposals. The deadline for comments on the new proposed rules is April 24, 2020. The proposed procedural rules can be found in full on the CFP Board's website.
The proposed new rules cover a range of issues, including:
Requiring periodic status notifications to individuals who file a complaint against a CFP
Introducing additional procedural steps and explanations regarding bankruptcies of CFPS
Placing the burden of proof on a CFP in circumstances involving multiple allegations of misconduct.
Additionally, the proposals include a rule that would allow for the removal of public discipline from the CFP Board's website after the passage of a certain amount of time. The new procedural rules, along with a new Code of Ethics and Standards of Conduct will go in to effect on June 30, 2020.
The attorneys of Eccleston Law LLC represent investors and advisors nationwide in securities and employment matters. The securities lawyers at Eccleston Law also practice a variety of other areas of practice for financial investors and advisors including Securities Fraud, Compliance Protection, Breach of Fiduciary Duty, FINRA Matters, and much more. Our attorneys draw on a combined experience of nearly 65 years in delivering the highest quality legal services. If you are in need of legal services, contact us to schedule a one-on-one consultation today.
Related Attorneys: James J. Eccleston
Tags: eccleston, eccleston law, james eccleston, cfp board, customer complaints, cfp board disciplinary rules