CFP Board Recommends Harsher Penalties For Not Disclosing Misconduct
Posted on August 5th, 2021 at 1:47 PM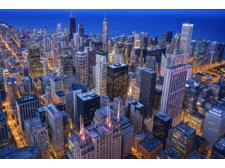 From the Desk of Jim Eccleston at Eccleston Law:
The Certified Financial Planner Board of Standards Inc. has proposed to increase the penalties for CFP certificants who fail to disclose their own ethical misconduct. The CFP Board extended proposals for public comment that would enforce a public censure on CFP members who do not notify the organization within 30 days about potential misconduct.
Further, the board is seeking to alter how members can accept the censure. Currently, a CFP holder's failure to self-report misconduct typically results in a private censure. The board pondered whether to include a monetary penalty, but the board determined that a public censure was the strongest punishment, according to Leo Rydzewski, CFP Board general counsel. However, the CFP Board may choose to include a monetary penalty if that sentiment becomes prevalent during the public comment period. According to CFP chief executive Kevin Keller, the recent sanctions proposals will enable the board to further strengthen enforcement related to the CFP designation.
Eccleston Law LLC represents investors and financial advisors nationwide in securities, employment, regulatory and disciplinary matters, including CFP Board investigations and disciplinary matters.
Tags: eccleston, eccleston law, cfp board, penalities