CFP Board Plans to Ramp Up Compliance Efforts Ahead of New Ethics Standards
Posted on July 24th, 2018 at 1:47 PM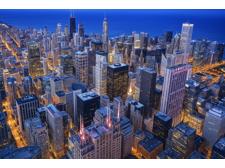 From the Desk of Jim Eccleston at Eccleston Law LLC:
The Certified Financial Planner Board has unanimously approved its new Code of Ethics and Standards of Conduct. The revision will expand significantly the fiduciary duty requirement imposed on all CFP professionals.
More specifically, starting October 1, 2019, more than 80,000 CFP professionals will be required to place the interests of the client above the interests of the CFP professional and the CFP professional's firm. In addition, CFP professionals will be required to obtain the client's informed consent to a conflict of interest. Likewise, CFPs who are fee-based will be required to clearly disclose to clients if they are not fee-only advisors and that they earn both commissions and fees.
As a result of its new Code of Ethics, the CFP Board plans on ramping up its compliance efforts as it begins to enforce the new standards of conduct. In order to do so, the CFP Board is in outreach mode, with officials talking up the new standards on the road and preparing new guidance to help ensure that CFPs and their firms have a chance to understand the framework and put it into practice by the October 2019 implementation date.
According to the new chair of the CFP Board, Jack Brod, the overarching mission of his chairmanship will be to advance the strategic initiatives of the CFP Board by promoting awareness of the designation, access to financial planning, and the Board's authority and accountability.
Mr. Brod further stated that there will likely be an increase in disciplinary action taken against CFP members as a byproduct of the uptick in compliance supervision.
Eccleston Law assists and defends CFP professionals in all matters related to their CFP licensure.
The attorneys of Eccleston Law LLC represent investors and advisors nationwide in securities and employment matters. The securities lawyers at Eccleston Law also practice a variety of other areas of practice for financial investors and advisors including Securities Fraud, Compliance Protection, Breach of Fiduciary Duty, FINRA Matters, and much more. Our attorneys draw on a combined experience of nearly 65 years in delivering the highest quality legal services. If you are in need of legal services, contact us to schedule a one-on-one consultation today.
Related Attorneys: James J. Eccleston
Tags: james eccleston, eccleston law, eccleston law llc, eccleston, cfp, cfp board