CFP Board New Code of Ethics and Standards of Conduct: Duties Owed to Clients
Posted on July 24th, 2019 at 3:15 PM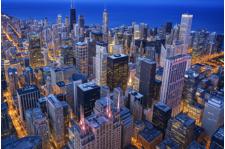 From the Desk of Jim Eccleston at Eccleston Law LLC:
When the CFP Board's new Code of Ethics and Standards of Conduct ("Code and Standards") takes effect on June 2020, the CFP Board will expect all CFP professionals to abide by this more rigorous framework.
The most noteworthy change made to the Code and Standards expands a CFP professional's obligation to act as a fiduciary at all times when providing financial advice.
According to the Commentary to the Code and Standards ("Commentary"), financial advice includes "discretionary authority as well as communications that would be viewed as a recommendation that the client takes or refrains from taking a particular course of action with respect to a wide range of financial matters."
Communications that do not fall within that definition, such as responses to directed orders, would not be financial advice, according to the Commentary. The definition also excludes the provision of services or the furnishing or making available of marketing materials, general financial education materials, or general financial communications, all of which a reasonable CFP professional would not view as financial advice.
Notably, under the new Code and Standards, the public will know that CFPs are committed to acting as fiduciary at all times when providing financial advice, and not just when providing financial planning, as is the case under the current Code and Standards.
Moreover, professionals must act in the best interest of the client and consistently fulfill the duty of loyalty, the duty of care, and the duty to follow client instructions. The duty of loyalty requires a CFP professional to place the interest of the client above the interest of CFP professional and the CFP professional's firm. The duty of care prescribes a CFP professional to act with a care, skill, prudence, and diligence. The duty to follow client instructions requires a CFP professional to comply with all objectives, policies, restrictions, and other terms of the engagement.
The attorneys of Eccleston Law LLC represent investors and advisors nationwide in securities and employment matters. The securities lawyers at Eccleston Law also practice a variety of other areas of practice for financial investors and advisors including Securities Fraud, Compliance Protection, Breach of Fiduciary Duty, FINRA Matters, and much more. Our attorneys draw on a combined experience of nearly 65 years in delivering the highest quality legal services. If you are in need of legal services, contact us to schedule a one-on-one consultation today.
Related Attorneys: James J. Eccleston
Tags: james eccleston, eccleston law, eccleston law llc, eccleston, cfp board, code of ethics, standards of conduct, certified financial planner