CFP Board New Code of Ethics and Standards of Conduct: Compensation Method Part 3
Posted on July 26th, 2019 at 4:12 PM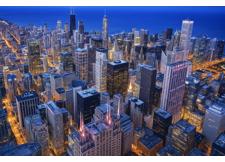 From the Desk of Jim Eccleston at Eccleston Law LLC:
The new Code and Standards also address two specific compensation representations: the term "fee-only" and the term "fee-based," which the previous standards did not specifically address. The Board explains in the Commentary that members of the public are interested in working with a fee-only financial planner, which has created an incentive for a CFP professional (and others) to describe their compensation method that way.
To that end, the Board notes that it has implemented and enforced standards for more than two decades that dictate when a CFP professional may represent that he or she, and the CFP Professional's Firm is compensated as "fee-only."
The Board further explains that the term "fee-based" is frequently used in the profession, but does not have a universally accepted meaning. According to the Commentary, some commenters suggested prohibiting the use of the term, but the Board decided not to take that approach and instead chose to set requirements for using the term fee-based, making clear that it is equivalent to "commission and fee."
Under the new Code and Standards, a CFP professional who represents his or her method as fee-based must not use the term in a manner that suggests the CFP or the professional's firm is fee-only. Further, the CFP professional must clearly state either that the CFP or the professional's firm earns both fees and commissions, or state that they are not fee-only. According to the explanatory document, this standard also applies to other terms that, like fee-based, may be confused with a fee-only compensation method.
The attorneys of Eccleston Law LLC represent investors and advisors nationwide in securities and employment matters. The securities lawyers at Eccleston Law also practice a variety of other areas of practice for financial investors and advisors including Securities Fraud, Compliance Protection, Breach of Fiduciary Duty, FINRA Matters, and much more. Our attorneys draw on a combined experience of nearly 65 years in delivering the highest quality legal services. If you are in need of legal services, contact us to schedule a one-on-one consultation today.
Related Attorneys: James J. Eccleston
Tags: james eccleston, eccleston law, eccleston law llc, eccleston, cfp board, certified financial planner, standards of conduct, code of ethics