CFP Board Issues 17 Sanctions in its Recent Round of Disciplinary Actions
Posted on July 21st, 2022 at 12:55 PM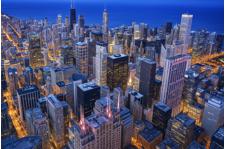 The Certified Financial Planner Board of Standards (CFP Board) recently issued sanctions against 17 CFP professionals for a host of violations, including attempting to cheat on the CFP exam, failing to pay taxes, and stealing reward points from an employer's credit card.
The CFP Board imposes sanctions for violations of the board's code of ethics in the form of private cautionary letters, public censure, suspension from use of the mark, as well as permanent revocation of the CFP certification.
In one instance, the CFP Board issued a permanent bar against a Colorado-based advisor, Brandon Self, for allegedly requesting information about CFP exam questions in an online chat group. Self "knowingly gained an advantage over other March 2021 CFP Exam-takers when he studied topics based on the information he received from those individuals who had taken the March 2021 CFP Exam", according to the CFP Board.
Additionally, the CFP Board permanently revoked the certification of J.C. Morrow, who allegedly failed to pay federal income taxes in 2015, 2016, and 2017. The CFP Board further revoked the certification of a Rhode Island-based advisor, Robert Sclama, for failing to cooperate with the CFP Board's investigation into pending civil litigation in which two clients alleged fraud, negligence, breach of contract, and professional malpractice. In many of the recent CFP Board sanctions, the CFP certificate holders failed to respond to a CFP Board complaint within an allotted amount of time.
Eccleston Law LLC represents investors and financial advisors nationwide in securities, employment, regulatory and disciplinary matters, including those matters before the CFP Board.
Tags: eccleston, eccleston law, CFP Board