CFP Board Enforcement Process: Sanctions
Posted on August 17th, 2020 at 3:27 PM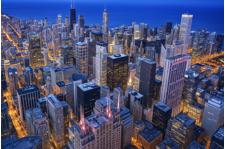 From the Desk of Jim Eccleston at Eccleston Law LLC:
This is the ninth of several posts detailing the CFP Board enforcement process. This post will focus on the CFP Board's procedure regarding sanctions, post-sanction requirements and reinstatement.
The CFP Board has the authority to impose a variety of sanctions, ranging from a private censure to a suspension to revocation of an individual's CFP Certification and License. If a Respondent receives a public censure, or a temporary or permanent bar, they must advise their firm and their clients of such sanction. Additionally, if a Respondent is subject to a suspension or revocation, they must stop all use of the CFP certification marks in addition to notifying their firm and their clients of the sanction. A Respondent must provide to CFP Board counsel evidence of their compliance with this requirement within 45 calendar days of issuance of the order.
A Respondent who has been suspended must file for reinstatement. If the suspension is for one year or less, the Respondent is required to file for reinstatement, which includes demonstrating that they have complied with the Disciplinary and Ethics Commission's Order, completing the required questionnaire and paying the reinstatement fee. If a Respondent is suspended for more than one year, they must file a petition for reinstatement. Petitions for reinstatement will be covered in a subsequent Eccleston Law post.
CFP professionals who receive an inquiry or a complaint from the CFP Board should contact the professionals at Eccleston Law for a free consultation.
The attorneys of Eccleston Law LLC represent investors and advisors nationwide in securities and employment matters. The securities lawyers at Eccleston Law also practice a variety of other areas of practice for financial investors and advisors including Securities Fraud, Compliance Protection, Breach of Fiduciary Duty, FINRA Matters, and much more. Our attorneys draw on a combined experience of nearly 65 years in delivering the highest quality legal services. If you are in need of legal services, contact us to schedule a one-on-one consultation today.