CFP Board Enforcement Process: Resolution of Complaints
Posted on August 24th, 2020 at 2:58 PM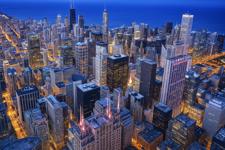 From the Desk of Jim Eccleston at Eccleston Law LLC:
This is the tenth of several posts detailing the CFP Board enforcement process. This post will focus on the CFP Board's procedure regarding resolution of complaints.
Article 12.1 of the CFP Board Procedural Rules (the "Rules") details the burden of proof required to impose sanctions on a CFP professional. According to the Rules, the CFP Board Counsel must prove the grounds for sanction by a preponderance of the evidence. The Rules define "preponderance of the evidence" to mean "more probable than not." However, Respondent has the burden of proof if they are alleged to have engaged in multiple instances of misconduct that are the subject of settled customer disputes and Respondent does not produce documents or information material to those allegations as requested by the CFP Board Counsel. In that circumstance, Respondent will have the burden of showing by a preponderance of the evidence that the alleged misconduct raised in the settled customer disputes is without merit.
Following a hearing, the hearing panel will make a recommendation as to whether a violation has occurred and the appropriate sanction. The recommendation must include factual findings, any mitigating or aggravating factors, determinations regarding witness credibility, and any relevant portions of the Sanctions Guidelines and Anonymous Case Histories.
The hearing panel's recommendation is then reviewed de novo by the CFP Board Disciplinary and Ethics Commission ("DEC"). The DEC can either accept, reject, or modify the hearing panel's recommendation. The DEC will give deference to the hearing panel's determination regarding witness credibility and rulings on procedural and evidentiary motions.
After its review, the DEC will issue a final order that sets forth the DEC's factual findings, its determination regarding whether a violation occurred, any mitigating or aggravating factors, and any relevant sections of the Sanction Guidelines and the Anonymous Case Histories.
CFP professionals who receive an inquiry or a complaint from the CFP Board should contact the professionals at Eccleston Law for a free consultation.
The attorneys of Eccleston Law LLC represent investors and advisors nationwide in securities and employment matters. The securities lawyers at Eccleston Law also practice a variety of other areas of practice for financial investors and advisors including Securities Fraud, Compliance Protection, Breach of Fiduciary Duty, FINRA Matters, and much more. Our attorneys draw on a combined experience of nearly 65 years in delivering the highest quality legal services. If you are in need of legal services, contact us to schedule a one-on-one consultation today.
Tags: eccelston law, cfp board, resolution of complaints, complaints, DEC