CFP Board Enforcement Process: Interim Suspensions
Posted on June 29th, 2020 at 3:48 PM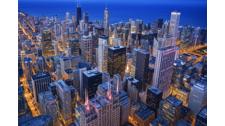 From the Desk of Jim Eccleston at Eccleston Law LLC:
This is the second of several posts detailing the CFP Board enforcement process. The first post detailed the CFP Board's investigation process. This post will focus on one potential outcome of a CFP Board investigation: an interim suspension.
In some instances, the CFP Board will impose an interim suspension of a CFP professional's Certification and Trademark License while enforcement proceedings are pending. For most cases, if the CFP Board seeks an interim suspension, it must file a motion with the CFP Board's Disciplinary and Ethics Commission (the "DEC"). The respondent will have an opportunity to file an opposition to the motion for an interim suspension.
The DEC will order an interim suspension if it finds by a preponderance of the evidence that respondent's conduct poses a significant threat to the public or significantly impinges upon the reputation of the profession or the CFP certification marks. An interim suspension order is not subject to appeal. However, a respondent may file a petition to vacate an interim suspension order.
Additionally, the CFP Board Counsel may impose an automatic interim suspension in certain circumstances based on the nature of the alleged violations. For an automatic interim suspension, the CFP Board Counsel is not required to file a motion and DEC participation is not necessary. Alleged violations that could carry an automatic interim suspension include a conviction of a misdemeanor or felony involving fraud, theft, misrepresentation, violence or a crime of moral turpitude. Additionally, a civil finding that respondent engaged in fraud, theft, misrepresentation, violence or an act of moral turpitude could also lead to an automatic interim suspension.
CFP professionals who are the subject of a CFP Board investigation should contact the professional at Eccleston Law for a free consultation.
The attorneys of Eccleston Law LLC represent investors and advisors nationwide in securities and employment matters. The securities lawyers at Eccleston Law also practice a variety of other areas of practice for financial investors and advisors including Securities Fraud, Compliance Protection, Breach of Fiduciary Duty, FINRA Matters, and much more. Our attorneys draw on a combined experience of nearly 65 years in delivering the highest quality legal services. If you are in need of legal services, contact us to schedule a one-on-one consultation today.
Related Attorneys: James J. Eccleston
Tags: eccleston, eccleston law, james eccleston, cfp board, interim suspensions, enforcement process