CFP Board Enforcement Process: Resolution of Petitions for Reinstatement Following Order of Suspension of More than One Year
Posted on September 8th, 2020 at 11:06 AM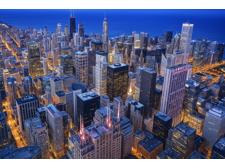 From the Desk of Jim Eccleston at Eccleston Law LLC:
This is the twelfth of several posts detailing the CFP Board enforcement process. This post will focus on the CFP Board's procedure regarding resolution of a Petition for Reinstatement following order of suspension of more than one year.
A Respondent who has been suspended for more than one year must file a Petition for Reinstatement if they wish to be reinstated as a CFP Professional. The petition must be filed no earlier than 6 months prior to the end of the suspension, and no later than 5 years after the beginning of the suspension. If a Respondent does not file for reinstatement within 5 years of the beginning of the suspension, then that Respondent has permanently relinquished their CFP certification, with no opportunity for reinstatement.
The petition will be considered only if the suspension has been completed, a CFP Board Ethics Disclosure Questionnaire has been completed, Respondent has certified that they have read the CFP Board Code and Standards, all outstanding fees and costs are paid, and all other CFP Board certification requirements are satisfied. The Respondent will have the burden of proof to show by clear and convincing evidence that they have complied with all terms of the DEC order, have been rehabilitated and are fit for CFP certification.
Following Respondent's presentation of evidence, the hearing panel will make a recommendation whether reinstatement should be granted, denied, or denied with a right to re-apply for a period not to exceed 5 years. The Disciplinary and Ethics Commission will review the hearing panel's recommendation and either accept, reject, or modify the hearing panel's findings.
CFP professionals who receive an inquiry or a complaint from the CFP Board should contact the professionals at Eccleston Law for a free consultation.
The attorneys of Eccleston Law LLC represent investors and advisors nationwide in securities and employment matters. The securities lawyers at Eccleston Law also practice a variety of other areas of practice for financial investors and advisors including Securities Fraud, Compliance Protection, Breach of Fiduciary Duty, FINRA Matters, and much more. Our attorneys draw on a combined experience of nearly 65 years in delivering the highest quality legal services. If you are in need of legal services, contact us to schedule a one-on-one consultation today.
Tags: cfp board, enforcement process, eccleston law, petitions