CFP Board Announces Dramatic Increase in Enforcement Activity
Posted on June 26th, 2020 at 3:41 PM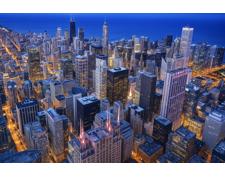 From the Desk of Jim Eccleston at Eccleston Law LLC:
The CFP Board announced a wide array of new enforcement activities, which includes spending $5 million to conduct background checks on all CFP professionals. This move comes after a task force found "significant failures in the execution of the CFP Board's enforcement program[.]" Additionally, a July 2019 story in The Wall Street Journal detailed how the CFP Board website failed to inform users about past disciplinary issues for CFP professionals. The Wall Street Journal found that more than 5,000 advisors who were listed on the CFP Board website as having a clean disciplinary record actually had a disciplinary history.
The background checks marks a departure from the CFP Board's reliance on self-disclosure. According to the CFP Board, the background checks have identified 1,240 CFP professionals that require further scrutiny. The CFP Board believes the investigation into the 1,240 CFP professionals will continue into 2021.
The background checks were among a number of steps taken by the CFP Board to increase its enforcement efforts. Profiles for CFP professionals on the CFP Board website will now have a link to the CFP professional's FINRA BrokerCheck and SEC profile. The CFP Board also reduced the deadline for CFP professionals to self-report legal or regulatory actions against that individual. CFP professionals will now have 30 days to report such issues, which marks a dramatic decrease from the previous deadline of two years. The CFP Board also announced that it will now conduct regular reviews of FINRA BrokerCheck, the SEC database, and criminal records databases for all CFP professionals.
CFP professionals who are the subject of a CFP Board investigation should contact the professional at Eccleston Law for a free consultation.
The attorneys of Eccleston Law LLC represent investors and advisors nationwide in securities and employment matters. The securities lawyers at Eccleston Law also practice a variety of other areas of practice for financial investors and advisors including Securities Fraud, Compliance Protection, Breach of Fiduciary Duty, FINRA Matters, and much more. Our attorneys draw on a combined experience of nearly 65 years in delivering the highest quality legal services. If you are in need of legal services, contact us to schedule a one-on-one consultation today.
Related Attorneys: James J. Eccleston
Tags: eccleston, james eccleston, eccleston law, cfp board, enforcement activity