CFP Board Adopts New Code of Ethics and Standards of Conduct
Posted on June 28th, 2019 at 1:24 PM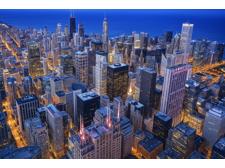 From the Desk of Jim Eccleston at Eccleston Law LLC:
Recently, the CFP Board announced that its Board of Directors unanimously approved a new Code of Ethics and Standards of Conduct ("Code and Standards").
According to the CFP Board's website, the new Code and Standards includes important changes, including, but not limited to, expanding the application of the fiduciary standard that requires CFP professionals to act in the best interest of the client at all times when providing financial advice.
Moreover, the CFP Board developed its Disciplinary Rules and Procedures to ensure that the enforcement process remains effective, consistent and fair for all participants. The process usually includes some or all of the following steps:
Request for Investigation. Upon receipt of a written complaint, the CFP Board Counsel will review the allegations to determine if further investigation is needed.
Investigation. If the CFP Board Counsel determines to proceed with an investigation, a written notice of the investigation will be given to the CFP professional, which contains the general nature of the allegations. If the investigation is initiated following receipt of a complaint form, the CFP professional who is the subject of the complaint may also be provided with a copy of the complaint.
Probable Cause Determination. Upon completion of the investigation, if the CFP Board Counsel determines there is probable cause to believe grounds for discipline exists, a formal complaint will be issued against the CFP professional.
Hearing Panel. When the CFP Board files a formal complaint, a CFP professional has the right to a hearing before a panel of three individuals. A CFP professional is entitled to appear in person or telephonically, to be represented by counsel at the hearing, to cross-examine witnesses, and to present evidence on his or her behalf.
Disciplinary and Ethics Commission. The hearing panel submits its findings for review to the Disciplinary and Ethics Commission which, after considering all the facts and the recommendation of the hearing panel, renders a final decision.
Appeals Committee. If a CFP professional disagrees with the decision of the Disciplinary and Ethics Commission, a CFP professional has the right to petition the decision to the Appeals Committee.
The attorneys of Eccleston Law LLC represent investors and advisors nationwide in securities and employment matters. The securities lawyers at Eccleston Law also practice a variety of other areas of practice for financial investors and advisors including Securities Fraud, Compliance Protection, Breach of Fiduciary Duty, FINRA Matters, and much more. Our attorneys draw on a combined experience of nearly 65 years in delivering the highest quality legal services. If you are in need of legal services, contact us to schedule a one-on-one consultation today.
Related Attorneys: James J. Eccleston
Tags: eccleston law, james eccleston, eccleston law llc, cfp board, code of ethics, request for investigation, probably cause determination