CFA Institute Releases Enforcement Action Data
Posted on October 19th, 2020 at 12:38 PM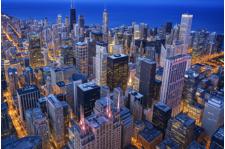 From the Desk of Jim Eccleston at Eccleston Law LLC:
The CFA Institute is a global association of investment professionals that offers the Chartered Financial Analyst ("CFA") designation. Obtaining a CFA designation requires passing the CFA exam as well as qualified work experience and 2-3 professional reference letters. Once an investment professional obtains their CFA designation, they are then required to abide by the CFA Institute Code of Ethics and Standards of Professional Conduct.
Failure to abide by the CFA Institute's Code of Ethics and Standards of Professional Conduct can result in an array of sanctions, ranging from a private reprimand to a suspension or revocation of an individual's membership and/or right to use the CFA designation. The CFA Institute released the statistics for its enforcement cases in the 2020 fiscal year. The enforcement cases were divided between exam-related sanctions and industry-related sanctions.
In the 2020 fiscal year, the CFA Institute opened a total of 257 industry-related enforcement cases. This was a decrease from the 322 cases opened in 2019 and the 363 cases opened in 2018. The case total in 2020 was the lowest number of new industry-related cases since 2015. Of the 257 cases opened in 2020, 130 were the result of self-disclosure, 53 were the result of PC monitoring, 53 resulted from complaints by the public, and the remaining 21 were the result of a complaint by a CFA member or staff.
At the end of the 2020 fiscal year, there were 233 industry-related cases still pending. This is the lowest number of pending cases at the end of a fiscal year since at least 2012. For industry-related cases closed during 2020, the majority resulted in no disciplinary action. Of the cases that did result in disciplinary action, the majority ended in a cautionary letter.
Eccleston Law also practice a variety of other areas of practice for financial investors and advisors including Securities Fraud, Compliance Protection, Breach of Fiduciary Duty, FINRA Matters, and much more. Our attorneys draw on a combined experience of nearly 65 years in delivering the highest quality legal services. If you are in need of legal services, contact us to schedule a one-on-one consultation today.
Tags: eccleston, cfa, enforcement action