Cedar Brook Brokers Sanctioned in Connection with MedCap Fraud
Posted on October 11th, 2016 at 9:13 AM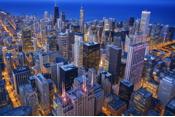 From the Desk of Jim Eccleston at Eccleston Law LLC:
In 2013, Cedar Brook Financial Partners, Michael Perlmuter, Howard Slater, and Azim Nakhooda had their securities licenses suspended and were fined after FINRA alleged that they made false statements about the safety of high-risk funds such as Medical Capital Holdings, Inc. ("MedCap"). Perlmuter, Slater and Azim all accepted and consented to their suspensions, as well as fines, without admitting or denying FINRA's findings.
FINRA alleged that Perlmuter, Slater and Nakhooda made "false and misleading statements" about MedCap during the time that its President Joseph Lampariello pleaded guilty to wire fraud. Lampariello was charged for conducting a Ponzi scheme that had marketed $2.2 billion in notes to more than 20,000 investors nationwide.
FINRA's report cites specific instances in which it said the three Cedar Brook advisors sent emails to clients that contained "material misrepresentations" about the liquidity and safety of MedCap.
Perlmuter received an eight-month suspension and $40,000 fine; Slater received a five-month suspension and $30,000 fine; and Nakhooda received a nine-month suspension and $50,000 fine.
The attorneys of Eccleston Law LLC represent investors and advisers nationwide in securities and employment matters. The securities lawyers at Eccleston Law also practice a variety of other areas of securities for financial advisors including breakaway broker services, employment matters, strategic consulting and counseling, broker litigation and arbitration,whistleblower actions, and much more. Our attorneys draw on a combined experience of nearly 65 years in delivering the highest quality legal services. If you are in need of legal services, contact us to schedule a one-on-one consultation today.
Related Attorneys: James J. Eccleston
Tags: Eccleston, Eccleston Law, James Eccleston, Eccleston Law LLC, Cedar Brook, FINRA, false statements, MedCap, wire fraud, Ponzi scheme, Perlmuter, Slater, Nakhooda