Canada's Government Pension Plan Invests $285 Million in Collateralized Loan Obligations
Posted on October 10th, 2018 at 2:07 PM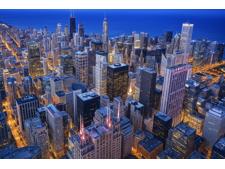 From the Desk of Jim Eccleston at Eccleston Law LLC:
Canada's government pension plan, Canada Pension Plan Board (CPPIB) is investing $285 million in collateralized loan obligations (CLOs) managed by Sound Point Capital Management, a New York-based credit hedge fund founded by former Bank of America investment banker Stephen Ketchum.
CPPIB sees CLO equity as an attractive way to boost returns by raising money through the issuing of bonds and equity to outside investors in order to raise cash to buy bundles of below-investment-grade or leveraged corporate loans.
CPPIB's purchase of CLOs reflects the increased popularity of the product in response to low-interest rates in safer markets. As a result of low-interest rates, the global CLO market has grown 25% in the past two years to about $700 billion.
Nevertheless, experts point out that CLO equity can be risky because leveraged loan prices could fall at any point in time. For instance, during the 2008 financial crisis, many CLOs stopped paying equity holders. However, unlike other structured investments such as mortgage-backed securities that were completely wiped out in the financial crisis, CLOs resumed payments to investors when loan prices rebounded because leveraged loan defaults were far lower than housing debt.
The attorneys of Eccleston Law LLC represent investors and advisors nationwide in securities and employment matters. The securities lawyers at Eccleston Law also practice a variety of other areas of practice for financial investors and advisors including Securities Fraud, Compliance Protection, Breach of Fiduciary Duty, FINRA Matters, and much more. Our attorneys draw on a combined experience of nearly 65 years in delivering the highest quality legal services. If you are in need of legal services, contact us to schedule a one-on-one consultation today.
Related Attorneys: James J. Eccleston
Tags: james eccleston, eccleston law, eccleston law llc, eccleston, CPPIB, pension plans, CLO