California Real Estate Investor Pleads Guilty in Connection to Running a Ponzi Scheme
Posted on April 19th, 2018 at 11:38 AM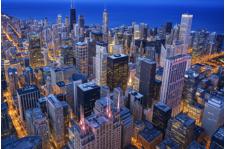 From the Desk of Jim Eccleston at Eccleston Law LLC:
Seth Adam Depiano, of Clovis, California has pleaded guilty to mail fraud, wire fraud, and money laundering in connection with operating a $24 million Ponzi scheme.
More specifically, according to a complaint filed by the U.S. Attorney's office, Mr. Depiano solicited individuals to invest in certain business that he controlled. Moreover, Mr. Depiano promised investors that he would use the funds to purchase different properties by either renovating and reselling the properties, or by renting the properties in order to receive rental income.
However, Mr. Depiano misled investors by either misrepresenting the properties' ownership or that he even had authority to purchase or sell the real estate in the first place. In fact, some of the properties marketed by Mr. Depiano did not even exist.
Furthermore, instead of investing the funds as promised, Mr. Depiano frequently used the investors' monies to pay his personal expenses. Mr. Depiano paid investors with rental income he received from earlier investors, in a Ponzi-scheme like manner.
Mr. Depiano, who admitted to defrauding approximately 28 investors, also agreed to forfeit the money seized from several of his bank accounts.
Eccleston Law is investigating this Ponzi scheme. Those with information should contact our law firm.
The attorneys of Eccleston Law LLC represent investors and advisors nationwide in securities and employment matters. The securities lawyers at Eccleston Law also practice a variety of other areas of practice for financial investors and advisors including Securities Fraud, Compliance Protection, Breach of Fiduciary Duty, FINRA Matters, and much more. Our attorneys draw on a combined experience of nearly 65 years in delivering the highest quality legal services. If you are in need of legal services, contact us to schedule a one-on-one consultation today.
Related Attorneys: James J. Eccleston
Tags: Eccleston, Eccleston Law, Eccleston Law LLC, James Eccleston