California Company Ordered to Pay Over $7.5 Million in a 401(k) Fiduciary Lawsuit
Posted on August 23rd, 2017 at 9:47 AM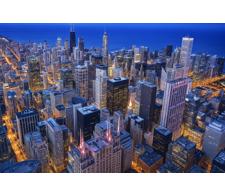 From the Desk of Jim Eccleston at Eccleston Law LLC:
After 10 years of litigating, the U.S District Court for the Central District of California has ruled in favor of the plaintiffs in Tibble v. Edison International by asserting that the defendant failed to uphold its fiduciary duty.
This case is significant because it has been the only excessive fee case ever heard by the U.S. Supreme Court. In 2015, after an appeal by Edison International from a decision made by the U.S. Court of Appeals for the Ninth Circuit, the U.S. Supreme Court ruled that a fiduciary has a continuing duty to monitor investments and remove imprudent ones. As a result, the U.S. Supreme Court remanded the case to the U.S. District Court to make a decision based on the facts in the underlying case.
The U.S. District ultimately ruled that Edison International failed to uphold its fiduciary duty by selecting more costly retail share classes of the 17 mutual funds for its employees, instead of selecting international share classes, which carry lower fees. Furthermore, the court asserted that by selecting the more expensive shares, and failing to switch to the less expensive share classes as they became available, Edison International breached its fiduciary duty.
According to the decision, Edison International will have to pay approximately $7,520,000 to cover the plaintiffs' lost investment opportunity.
The attorneys of Eccleston Law LLC represent investors and advisors nationwide in securities and employment matters. The securities lawyers at Eccleston Law also practice a variety of other areas of practice for financial advisors including Broker Litigation & Arbitration, Strategic Consulting Services, Regulatory Matters, Transition Contract Review, and much more. Our attorneys draw on a combined experience of nearly 65 years in delivering the highest quality legal services. If you are in need of legal services, contact us to schedule a one-on-one consultation today.
Related Attorneys: James J. Eccleston
Tags: Eccleston, Eccleston Law, James Eccleston, Eccleston Law LLC