Business Partner of Former NFL Player Sentenced to 12 Years in Prison for Running $9M Fraud
Posted on February 16th, 2018 at 4:14 PM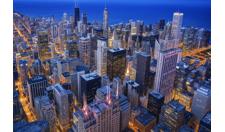 From the Desk of Jim Eccleston at Eccleston Law LLC:
A Richmond, Virginia federal judge has sentenced Sherman Carl Vaughn Jr., 46, to 12 years in prison for orchestrating a $9 million fraud. In addition, the federal judge has ordered Mr. Vaughn to pay nearly $9 million in restitution both jointly and severally with Merrill Robertson Jr., 38, a former Philadelphia Eagles linebacker who was his business partner. Mr. Robertson was sentenced last year to 40 years in prison after a federal jury found him guilty on counts of mail fraud, bank fraud and money laundering.
According to prosecutors, Mr. Vaughn and Mr. Robertson owned and operated Cavalier Union Investments LLC and Black Bull Wealth Management LLC. The pair made a variety of misrepresentations while soliciting clients about the investments they were offering, including telling potential clients that they had a staff of advisers helping to manage their investment funds, even though that was untrue.
In addition, they led clients to believe that their investments were secure and covered their tracks by fudging account statements and other documents. Overall, Mr. Vaughn and Mr. Robertson raised over $9 million from more than 50 investors between 2009 and 2016, and spent their clients' funds on their own personal living expenses, including mortgage and car payments, school tuitions, spa visits, restaurants, department stores and vacations.
The attorneys of Eccleston Law LLC represent investors and advisors nationwide in securities and employment matters. The securities lawyers at Eccleston Law also practice a variety of other areas of practice for financial advisors including Broker Litigation & Arbitration, Strategic Consulting Services, Regulatory Matters, Transition Contract Review, and much more. Our attorneys draw on a combined experience of nearly 65 years in delivering the highest quality legal services. If you are in need of legal services, contact us to schedule a one-on-one consultation today.
Related Attorneys: James J. Eccleston
Tags: Eccleston, Eccleston Law, Eccleston Law LLC, James Eccleston