Brokers Sanctioned for Skipping Mediation with the SEC
Posted on March 3rd, 2020 at 2:31 PM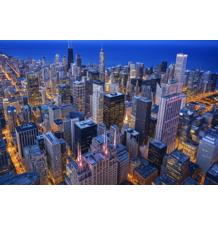 From the Desk of Jim Eccleston at Eccleston Law LLC:
Carl Dilley and Micah Eldred, principals of broker-dealer Spartan Securities Group Ltd. were sanctioned by a federal judge for failing to appear in person for a mediation on February 5. The mediation was part of an enforcement case brought by the Securities and Exchange Commission ("SEC") in which Eldred and Dilley are accused of operating and selling at least 19 companies that they misrepresented as legitimate companies. Eldred and Dilley are accused of filing fraudulent applications in furtherance of this alleged sham.
On February 5, Dilley and Eldred did appear telephonically for the mediation, despite not being granted permission by the Court to appear in that manner. Although Dilley and Eldred offered excuses as to why they could not appear at the mediation in person, the Court found that Dilley and Eldred were aware of their scheduling conflicts early enough that they could have alerted the Court and had the mediation rescheduled.
Dilley and Eldred were ordered to pay the costs incurred by the SEC for the mediation, which totaled $2,750. Additionally, Dilley and Eldred were ordered to pay the costs the SEC will incur for a second round of mediation, including travel expenses and mediation costs.
The attorneys of Eccleston Law LLC represent investors and advisors nationwide in securities and employment matters. The securities lawyers at Eccleston Law also practice a variety of other areas of practice for financial investors and advisors including Securities Fraud, Compliance Protection, Breach of Fiduciary Duty, FINRA Matters, and much more. Our attorneys draw on a combined experience of nearly 65 years in delivering the highest quality legal services. If you are in need of legal services, contact us to schedule a one-on-one consultation today.
Related Attorneys: James J. Eccleston
Tags: eccleston, eccleston law, james eccleston, securities group ltd, sanctions, fraudulent applications