Brokers Must Proceed With Caution When Going Independent
Posted on June 23rd, 2017 at 9:22 AM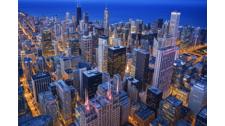 From the Desk of Jim Eccleston at Eccleston Law LLC:
Bob Veres, a columnist for Financing Planning, has published an article which outlines issues for brokers to consider when deciding to go independent.
First, clients need to know what employment contracts they signed in the past. For instance, many brokers have signed a variety of agreements without reading the documents and they simply just clicked through and electronically signed certain acknowledgements and certifications.
Second, even if a firm follows the Broker Protocol, there are other solicitation restrictions brokers have to keep in mind. For instance, many brokers have shared accounts, inherited accounts, and a revenue-share with a team member who is not transitioning. Eccleston Law recently has noticed that team agreements impose restrictions that reps must consider before moving.
The securities attorneys at Eccleston Law, LLC offer legal guidance for brokers and advisors who are seeking to go independent. If you are looking to become a "breakaway broker", we can help protect your interests and ensure an easy breakaway broker employment transition.
The attorneys of Eccleston Law LLC represent investors and advisors nationwide in securities and employment matters. The securities lawyers at Eccleston Law also practice a variety of other areas of practice for financial advisors including Broker Litigation & Arbitration, Strategic Consulting Services, Regulatory Matters, Transition Contract Review, and much more. Our attorneys draw on a combined experience of nearly 65 years in delivering the highest quality legal services. If you are in need of legal services, contact us to schedule a one-on-one consultation today.
Related Attorneys: James J. Eccleston
Tags: Jim Eccleston, Eccleston Law, Eccleston Law LLC, Eccleston, Bob Veres, Financial planning