Broker-Dealer Must Pay a Customer over $1 Million in a Variable Annuity Fraud Claim
Posted on May 12th, 2017 at 10:58 AM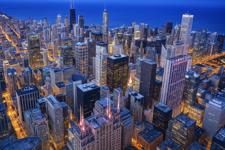 From the Desk of Jim Eccleston at Eccleston Law LLC:
Wilbanks Securities, an Oklahoma City-based firm, has been ordered by a FINRA panel to pay over $1 million to a customer in a recent arbitration decision. The customer's allegations stem from the BD's sale of a Landmark variable annuity. According to the complaint, Wilbanks Securities guaranteed the customer a yield of 7% with compounded annual growth, which turned out to be a complete fabrication. The former customer accused Wilbanks Securities of common law fraud, breach of contract, breach of fiduciary duty, negligent supervision and a violation of the Colorado Securities Act.
Moreover, this case is an example of what seems to be a trend in customer arbitration claims involving annuities. Claims involving annuities have risen by 31% last year to 242. Experts point to the potential implementation of the fiduciary rule, which would place conditions on the sale of annuities.
The attorneys of Eccleston Law LLC represent investors and advisers nationwide in securities and employment matters. The securities lawyers at Eccleston Law also practice a variety of other areas of securities for financial investors including Securities Fraud, Unauthorized Trading, Breach of Fiduciary Duty, Retirement Planning Negligence, and much more. Our attorneys draw on a combined experience of nearly 65 years in delivering the highest quality legal services. If you are in need of legal services, contact us to schedule a one-on-one consultation today.
Related Attorneys: James J. Eccleston
Tags: Eccleston, Eccleston Law, James Eccleston, Eccleston Law LLC