Broker Who Sold Ponzi Scheme Investments Barred by FINRA
Posted on February 10th, 2020 at 12:42 PM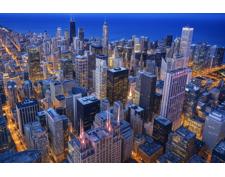 From the Desk of Jim Eccleston at Eccleston Law LLC:
Kari Bracy, a broker who worked for NYLife Securities from 2009 until 2019, has agreed to a bar from the securities industry. On January 16, 2020, Bracy signed a letter of Acceptance, Waiver and Consent ("AWC"), agreeing to be barred from the securities industry for failing to appear for an on-the-record interview with FINRA.
FINRA was conducting an investigation into Bracy's sale of a structured cash flow investment offered by Future Income Payments, LLC. According to FINRA Brokercheck, Bracy received a customer complaint in July 2018 for alleged misrepresentations related to a customer's investment in Future Income Payments, LLC. According to Brokercheck, the customer dispute was settled for $80,000.
Future Income Payments, LLC, stopped doing business in early 2018. At that time, investors were owed approximately $300 million. Scott Kohn, CEO of Future Income Payments, LLC, has since been indicted on a federal charge of conspiracy to engage in mail and wire fraud for his involvement in the scheme.
The attorneys of Eccleston Law LLC represent investors and advisors nationwide in securities and employment matters. The securities lawyers at Eccleston Law also practice a variety of other areas of practice for financial investors and advisors including Securities Fraud, Compliance Protection, Breach of Fiduciary Duty, FINRA Matters, and much more. Our attorneys draw on a combined experience of nearly 65 years in delivering the highest quality legal services. If you are in need of legal services, contact us to schedule a one-on-one consultation today.
Related Attorneys: James J. Eccleston
Tags: james eccleston, eccleston law, eccleston law llc, eccleston, nylife securities, finra, awc, securities industry