Broker Suspended after Allowing Unauthorized Transactions by Wife in Husband's Account
Posted on December 27th, 2019 at 5:11 PM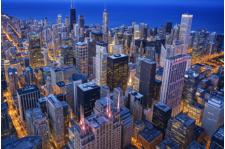 From the Desk of Jim Eccleston at Eccleston Law LLC:
Eugene Nathan Gordon, a former Morgan Stanley broker, agreed to a 90-day suspension by FINRA for allowing a wife to make withdrawals from her husband's retirement account without written authorization from the husband.
He also agreed to pay a fine of $5,000. Gordon signed a letter of acceptance, waiver and consent ("AWC") on November 14, 2019, agreeing to the sanctions without admitting or denying FINRA's findings. According to the AWC, the unauthorized transactions were in violation of Gordon's duty to "observe high standards of commercial honor and just and equitable principles of trade" as required by FINRA Rule 2010.
The unauthorized actions at issue in this case occurred over a 4-year period from 2013 until 2017, and included executing trades and making distributions to a bank account held jointly by the husband and wife. Gordon has been a FINRA registered representative since 2003.
The attorneys of Eccleston Law LLC represent investors and advisors nationwide in securities and employment matters. The securities lawyers at Eccleston Law also practice a variety of other areas of practice for financial investors and advisors including Securities Fraud, Compliance Protection, Breach of Fiduciary Duty, FINRA Matters, and much more. Our attorneys draw on a combined experience of nearly 65 years in delivering the highest quality legal services. If you are in need of legal services, contact us to schedule a one-on-one consultation today.
Related Attorneys: James J. Eccleston
Tags: james eccleston, eccleston law, eccleston law llc, eccleston, unauthorized transactions, finra, morgan stanley, eugene gordon