Broker Barred for Failure to Appear for On-the-Record Interview
Posted on March 24th, 2020 at 5:20 PM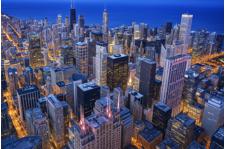 From the Desk of Jim Eccleston at Eccleston Law LLC:
James Blake Daughtry, a former representative at Kestra Investment Services, has agreed to a bar from the securities industry. On March 5, 2020, Daughtry signed a letter of Acceptance, Waiver and Consent ("AWC"), agreeing to be barred from associating with any FINRA member firm in any capacity for his failure to appear for an on-the-record interview ("OTR") with FINRA.
FINRA was conducting an investigation into "potentially fraudulent and unauthorized transactions in several of Daughtry's customers' accounts[.]" As part of its investigation, FINRA had requested that Daughtry appear for an OTR. Pursuant to FINRA Rule 8210, Daughtry was required to cooperate with FINRA's investigation. Through counsel, Daughtry informed FINRA that he would not appear for the OTR.
Failure to appear for an OTR is a violation of FINRA Rules 8210 and 2010. By signing the AWC, Daughtry accepted and consented to the entry of FINRA's findings, without admitting or denying those findings.
The attorneys of Eccleston Law LLC represent investors and advisors nationwide in securities and employment matters. The securities lawyers at Eccleston Law also practice a variety of other areas of practice for financial investors and advisors including Securities Fraud, Compliance Protection, Breach of Fiduciary Duty, FINRA Matters, and much more. Our attorneys draw on a combined experience of nearly 65 years in delivering the highest quality legal services. If you are in need of legal services, contact us to schedule a one-on-one consultation today.
Related Attorneys: James J. Eccleston
Tags: eccleston, eccleston law, james eccleston, legal trouble, financial broker, james daughtry, finra