Broker Barred by FINRA for Failure to Appear at OTR
Posted on December 30th, 2019 at 4:48 PM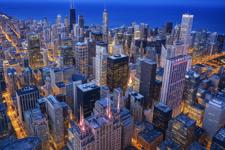 From the Desk of Jim Eccleston at Eccleston Law LLC:
James D'Meo, formerly a registered representative with Kenneth Jerome & Co., agreed to accept a bar from the securities industry after refusing to appear for a follow-up on-the-record interview ("OTR") with FINRA. On November 21, 2019, D'Meo signed a Letter of Acceptance, Waiver and Consent ("AWC") agreeing to a bar without admitting or denying FINRA's findings.
FINRA's investigation of D'Meo began in February 2019, when it sent D'Meo a written inquiry. According to the AWC, FINRA was attempting to investigate D'Meo's financial disclosures. D'Meo had previously been terminated from his firm in December 2018 due to "[u]ndisclosed personal financial problems inconsistent with the Firm's mission and standards[.]"
Due to D'Meo's failure to respond to the written inquiry, FINRA suspended D'Meo in May 2019. In October 2019, D'Meo appeared for an OTR, but the OTR was continued at D'Meo's request prior to completion. Prior to the second OTR, D'Meo's attorney notified FINRA that D'Meo would not be appearing for the follow-up OTR.
At the time he was barred, D'Meo had 16 disclosures on his FINRA BrokerCheck. Most of these disclosures related to personal financial issues.
The attorneys of Eccleston Law LLC represent investors and advisors nationwide in securities and employment matters. The securities lawyers at Eccleston Law also practice a variety of other areas of practice for financial investors and advisors including Securities Fraud, Compliance Protection, Breach of Fiduciary Duty, FINRA Matters, and much more. Our attorneys draw on a combined experience of nearly 65 years in delivering the highest quality legal services. If you are in need of legal services, contact us to schedule a one-on-one consultation today.
Related Attorneys: James J. Eccleston
Tags: james eccleston, eccleston law, eccleston law llc, eccleston, finra, broker, securities industry, awc