Branch Managers Go Independent
Posted on August 25th, 2015 at 4:50 PM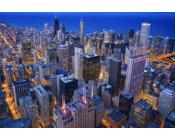 From the Desk of Jim Eccleston at Eccleston Law LLC:
Branch Managers in major face great demands with dwindling resources, for many the post-merger wirehouse culture is a poor fit and the overall number of opportunities has shrunk.
Several branch managers have left wirehouses to found independent firms. But branch managers need a detailed plan of action.
First, finances must be considered does the manager have enough capital and patience to spend an estimated eight months or longer building a practice without significant return?
Second, branch managers need to be able to onboard advisors immediately. In some situations, joining a start-up may be considered too risky by advisors.
Third, branch managers must be cognizant of legal and regulatory hurdles. They should have a competent and experienced securities attorney to review employment agreement to determine the restrictions and limitations associated with the transition and with setting up their
The attorneys of Eccleston Law LLC represent investors and advisers nationwide in securities and employment matters. Our attorneys draw on a combined experience of nearly 65 years in delivering the highest quality legal services.
Related Attorneys: James J. Eccleston
Tags: Eccleston Law LLC, James Eccleston, eccleston, Eccleston Law, wirehouses,