BMO Advisory Firms Pay Over $37 Million for Violating SEC's Conflict of Interest Rules
Posted on September 30th, 2019 at 3:34 PM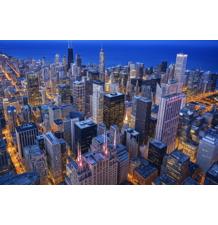 From the Desk of Jim Eccleston at Eccleston Law LLC:
Two BMO advisers have agreed to pay over $37 million to settle the Securities and Exchange Commission's ("SEC") charges that they violated conflict-of-interest rules and their fiduciary duties by selecting higher-cost investments that benefited the bank without informing clients.
According to the SEC, BMO Harris and BMO Asset Management invested roughly half of Managed Asset Allocation Program ("MAAP") funds into preferred mutual funds managed by BMO Asset Management. BMO Asset Management received additional management fees, but neither of the BMO advisers disclosed the conflict of interest to their clients. BMO Asset Management evaluated lower-cost investments, but it always selected a higher-cost, noninstitutional share class for MAAP's proprietary mutual fund investments.
In addition, the SEC found that BMO Harris invested MAAP client assets in higher-cost mutual funds, including funds managed by BMO Asset Management, when lower-cost alternatives were available. As a result, BMO Harris received revenue sharing payments and avoided paying certain transaction costs, while clients received lower returns on their investments. BMO Harris did not disclose that conflict of interest to its clients.
Dabney O'Riordan, Co-Chief of the Enforcement Division's Assets Management, said that "These BMO advisers repeatedly put their financial interests ahead of clients by giving preference to their mutual funds selecting higher-cost share classes."
BMO Harris and BMO Asset Management agreed to change their practices to comply with the law and to disgorge $29.73 million in ill-gotten gains and interest. They also agreed to pay a civil penalty of $8.25 million, which will be distributed to harmed investors.
The attorneys of Eccleston Law LLC represent investors and advisors nationwide in securities and employment matters. The securities lawyers at Eccleston Law also practice a variety of other areas of practice for financial investors and advisors including Securities Fraud, Compliance Protection, Breach of Fiduciary Duty, FINRA Matters, and much more. Our attorneys draw on a combined experience of nearly 65 years in delivering the highest quality legal services. If you are in need of legal services, contact us to schedule a one-on-one consultation today.
Related Attorneys: James J. Eccleston
Tags: james eccleston, eccleston law, eccleston law llc, eccleston, bmo, sec, managed asset allocation program