Blockchain and Cryptocurrencies: A Primer for Financial Planners Part Two
Posted on February 18th, 2019 at 4:30 PM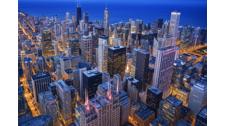 From the Desk of Jim Eccleston at Eccleston Law LLC:
This is the second article in our three-part series on blockchain and cryptocurrencies. Part two is a break-down of how cryptocurrencies can be utilized as investments.
The reasons to invest money into digital currencies is best understood in three parts: 1) a strongly-held belief that the reign of the US dollar is coming to an end, 2) a desire to support the push towards a single global currency, and 3) an interest in supporting the growth and development of the blockchain technology that various digital currencies utilize.
For standard buying and selling of crypto, it can be done through a digital currency exchange account (the US exchanges include namely: Coinbase, BitFinex, BitStamp Gemini, and GDAX) which allow the investor access to numerous cryptocurrencies for purchase and storage options. An investor could also view investing in a specific cryptocurrency as proxy investment into that company's underlying blockchain technology, since investing in the technology itself is rather exclusive at this point in time. Another option for diversifying in digital currencies could take the shape of an Initial Coin Offering (an "ICO"), much like an Initial Public Offering ("IPO") of a company's stock.
Investing into cryptocurrencies, however, is not for the faint of heart. Nor is it for someone looking to hop on to the latest investing trend. Cryptocurrencies are highly volatile and their indexes are difficult to track. They require a significant amount of planning and research (there is a lack of regulation in this area still) and an extremely-involved investor or financial planner.
The third and final part of our series will focus on the impact of both blockchain and cryptocurrencies on a business.'
The attorneys of Eccleston Law LLC represent investors and advisors nationwide in securities and employment matters. The securities lawyers at Eccleston Law also practice a variety of other areas of practice for financial investors and advisors including Securities Fraud, Compliance Protection, Breach of Fiduciary Duty, FINRA Matters, and much more. Our attorneys draw on a combined experience of nearly 65 years in delivering the highest quality legal services. If you are in need of legal services, contact us to schedule a one-on-one consultation today.
Related Attorneys: James J. Eccleston
Tags: james eccleston, eccleston law, eccleston law llc, eccleston, blackchain, cryptocurrencies, investments, ico, inital coin offering, bitcoin, bitfinex