Big Banks Struggle to Monitor Accounts Funded by Illicit Activity
Posted on October 14th, 2015 at 4:31 PM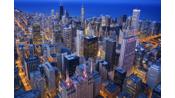 From the Desk of Jim Eccleston at Eccleston Law LLC:
Recently, a number of large U.S. banks unknowingly have opened accounts for publicly known offenders, raising questions over whether they are focusing enough efforts on compliance and oversight. U.S. law requires that banks follow regulations known commonly as "Know Your Customer" laws. The intention is that banks have a sufficient knowledge of the integrity and probity of customers to prevent aiding in the transfer and holding of illicit funds. Citigroup Inc., JP Morgan Chase & Co. and Wells Fargo are among those big banks that have been dropping the ball.
Most recently, those banks have overlooked a particularly questionable patron, Daniel Fernandes Rojo Filho. In 2009 under the investigation of U.S. authorities, Filho forfeited tens of millions of dollars' worth of luxury automobiles, gold bricks, and other assets after being accused of drug trafficking, money laundering and a Ponzi scheme. Additionally, in 2013, he forfeited another $25 million in accounts he had registered under his children and businesses. Despite being public record, those conditions did not hinder Filho's ability to open 17 new bank accounts in 2014 with various banks included the aforementioned trio. These new accounts were used in yet a second Ponzi scheme relating to an entirely fabricated gold mining operation promising guaranteed returns of 15%.
Filho's banking activity underscores a large problem facing the banking industry. Banks have been fined over $10 million since 2008 for providing financial services to alleged criminals. JP Morgan specifically paid out more than $2.5 million in settlements after admitting fault in handling accounts for Bernard Madoff. In response, big banks have allocated almost $5 billion to support larger, more effective compliance and control efforts.
The attorneys of Eccleston Law LLC represent investors and advisers nationwide in securities and employment matters. Our attorneys draw on a combined experience of nearly 65 years in delivering the highest quality legal services.
Related Attorneys: James J. Eccleston
Tags: Eccleston Law LLC, James Eccleston, eccleston, Eccleston Law, Illicit Activity, Filho