Beware of Scams Related to Coronavirus
Posted on April 17th, 2020 at 3:40 PM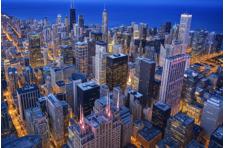 From the Desk of Jim Eccleston at Eccleston Law LLC:
State securities regulators are warning that the current financial climate is likely to lead to a surge in investment scams related to coronavirus. The North American Securities Administrators Association ("NASAA") warned that scammers will try to take advantage of the fear and uncertainty in the financial market resulting from the coronavirus pandemic.
NASAA reminded investors that, prior to investing, they should understanding what they are investing in, who they are doing business with, where their money is going, how it will be used, and how they can get their money back. NASAA also reiterated that investors should avoid investing in unlicensed products or investing with unlicensed salespeople.
Potential coronavirus related scams may include investments that purportedly raise capital for companies manufacturing surgical masks, gowns, ventilators or other medical equipment, companies distributing small-molecule drugs or other preventative pharmaceuticals, or companies who manufacture vaccines or other cures. According to NASAA, a guaranteed high return with little or no risk is a sign that an investment may be a scam. Another red flag that investors should be aware of is if the investment is described as having limited availability, or there is a sense of urgency to invest immediately.
The attorneys of Eccleston Law LLC represent investors and advisors nationwide in securities and employment matters. The securities lawyers at Eccleston Law also practice a variety of other areas of practice for financial investors and advisors including Securities Fraud, Compliance Protection, Breach of Fiduciary Duty, FINRA Matters, and much more. Our attorneys draw on a combined experience of nearly 65 years in delivering the highest quality legal services. If you are in need of legal services, contact us to schedule a one-on-one consultation today.
Related Attorneys: James J. Eccleston
Tags: eccleston, eccleston law, james eccleston, coronavirus scams, nasaa, investment scams, securities