Beware of Energy MLPs
Posted on April 20th, 2020 at 4:48 PM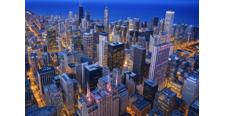 From the Desk of Jim Eccleston at Eccleston Law LLC:
Master Limited Partnerships ("MLPs"), which are often associated with the energy industry, present unique and sometimes extreme risks, only suitable for aggressive investors with a long-term time horizon. Let's examine some key features and identify the larger players.
First, the share price of MLPs is usually tied to the price of the underlying resource. In the case of MLPs associated with the energy industry, the steep decline in the price of oil has resulted in declines in MLP share prices and losses to investors.
Investing in MLPs involves significant risk. That risk must be disclosed to investors prior to investing, and, secondly, the investment must be suitable for the investor. MLPs are complex products that should be fully understood by investors before investing. Additionally, MLPs can also include tax consequences that investors need to understand. MLPs often form the basis for claims against advisors to recover losses for failure to disclose risk and unsuitability.
Second, which MLPs are the larger players? The list includes the following:
In today's environment, investors must be wary of those investments.
The attorneys of Eccleston Law LLC represent investors and advisors nationwide in securities and employment matters. The securities lawyers at Eccleston Law also practice a variety of other areas of practice for financial investors and advisors including Securities Fraud, Compliance Protection, Breach of Fiduciary Duty, FINRA Matters, and much more. Our attorneys draw on a combined experience of nearly 65 years in delivering the highest quality legal services. If you are in need of legal services, contact us to schedule a one-on-one consultation today.
Related Attorneys: James J. Eccleston
Tags: eccleston, eccleston law, james eccleston, mlp, master limited partnerships, energy industry