Barclays to Pay $97 Million to Settle Charges It Overcharged
Posted on May 18th, 2017 at 10:22 AM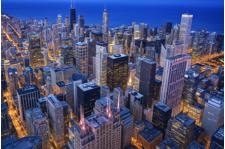 From the Desk of Jim Eccleston at Eccleston Law LLC:
Barclays Capital has agreed to settle SEC charges for $97 million. According to the SEC, Barclays Capital allegedly overcharged 24,200 clients in 2 wrap accounts during a 5 year period.
Moreover, the SEC alleged that the firm failed to conduct promised due diligence on its investment strategies. Barclays Capital said the fees included in the 2 wrap accounts would help cover due diligence and monitoring of investment strategies offered by sub-managers. The due diligence fees varied between 0.32% and 1.75% of assets. However, due to the lack of resources, Barclays Capital did not actually perform the promised monitoring. Additionally, during that five year period, Barclays Capital overcharged 22,138 clients by $2 million in excess fees as a result of using old or inaccurate pricing information.
The $97 million dollar settlement includes a fine of $30 million, $63.8 million in disgorgement, and a $3.6 million refund to certain clients.
The attorneys of Eccleston Law LLC represent investors and advisors nationwide in securities and employment matters. The securities lawyers at Eccleston Law also practice a variety of other areas of practice for financial advisors including Broker Litigation & Arbitration, Strategic Consulting Services, Regulatory Matters, Transition Contract Review, and much more. Our attorneys draw on a combined experience of nearly 65 years in delivering the highest quality legal services. If you are in need of legal services, contact us to schedule a one-on-one consultation today.
Related Attorneys: James J. Eccleston
Tags: Eccleston, Eccleston Law, James Eccleston, Eccleston Law LLC