Bad News for Nicholas Schorsch's RCS Capital Corp. (RCAP)
Posted on December 10th, 2015 at 8:53 AM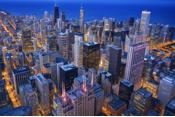 From the Desk of Jim Eccleston at Eccleston Law LLC:
Nicholas Schorsch has been considered a pioneer in alternative investment since he founded his brokerage holding company RCS Capital Corp. (RCAP). Not more than two years ago he compared RCAP to Wall Street greats Merrill Lynch and Raymond James Financial, Inc. and planned on establishing the next brokerage powerhouse. His reach was expanding and he was boasting the purchase of Cetera Financial Group for $1.15 billion. Alternatively in the following two years, Schorsch resigned as executive chairman of the board, RCAP faced multiple complaints, and RCAP stock price dropped 97%.
Most recently Realty Capital Services (RCS), a division of RCAP, was charged by the state of Massachusetts with fraudulently garnering proxy votes to support a real estate investments with AR capital. RCS is a wholesaling broker that sells alternative investments to financial advisors who then sell to investors. Agents of Realty Capital Securities allegedly impersonated shareholders and cast fake votes in an annual meeting for the Business Development Corporation of America. RCS has been an essential component in RCAP and Schorsch's dynasty. In August of this year, Apollo Global Management announced plans to purchase 60% of Schorsch's AR Capital for $378 million and RCS for $25 million. Three days before the complaint was filed, Apollo Global management called off the purchase of AR Capital and reduced the purchase price of RCS to $6 million.
The Massachusetts Secretary of Commonwealth William Gavin, who oversees the state securities division, levied the charges against RCS. Gavin has also been investigating RCS for the past year. Another company, formerly owned by Schorsch, claimed that RCS had intentionally overlooked accounting misrepresentations. Gavin calls for the revocation of RCS's registration, a cease and desist order, and a fine. RCAP acknowledged the investigation in a statement, but declined any further comment. Additionally the NYSE warned RCAP that its stock was in danger of being delisted. After trading below $1 for 30 consecutive days the stock closed last weekend at a mere $0.37.
RCAP's expectations for the third quarter reports are a testament to the condition of the holding company. The company expects to report losses of over $300 million due to reassessing goodwill and intangible assets. Also, Cetera's CEO Larry Roth expects that the brokerage network will have a new owner before the end of the year. Schorsch's old vision for RCAP seems to have come and gone. The developments within Schorsch's empire in the last few weeks are not compatible with building a brokerage powerhouse.
The attorneys of Eccleston Law LLC represent investors and advisers nationwide in securities and employment matters. Our attorneys draw on a combined experience of nearly 65 years in delivering the highest quality legal services.
Related Attorneys: James J. Eccleston
Tags: Eccleston, Eccleston Law, Eccleston Law LLC, James Eccleston, RCAP, RCS, Apollo Global Management Business Development Corporation of America, Cetera Financial Group, NYSE, Merrill Lynch, Raymond James Financial, Inc.