Arkansas-Based Advisor Suspended Over Side Business Selling RVs
Posted on May 10th, 2021 at 11:32 AM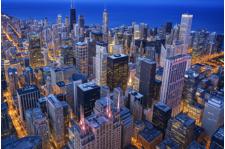 From the Desk of Jim Eccleston at Eccleston Law LLC:
According to a letter of settlement, the Financial Industry Regulatory Authority (FINRA) has fined and suspended an Arkansas-based advisor over sales of recreational vehicles.
Ronald Cameron agreed to a $5,000 fine and a five-week suspension from the industry for launching an RV sales company, VRV Distribution, LLC, without written approval from his broker-dealer as required by FINRA Rule 3270.
Additionally, Cameron falsely stated in 2019 on an annual compliance questionnaire that all his businesses had been approved by International Assets, according to FINRA. Cameron's actions also violated FINRA Rule 2010, requiring "high standards of commercial honor." Without admitting or denying the findings of the regulator's investigation, Cameron signed a FINRA Letter of Acceptance, Waiver, and Consent (AWC).
FINRA's crackdown on unapproved outside business activities continues. The regulator keeps a close watch on an advisor's outside business activities as the regulator looks to police potential customer conflicts.
Eccleston Law LLC represents investors and financial advisors nationwide in securities, employment, regulatory and disciplinary matters.
Tags: eccleston, eccleston law, finra, advisor suspended