Arizona Introduces Best Interest Standard for Annuity Sales
Posted on June 12th, 2020 at 3:43 PM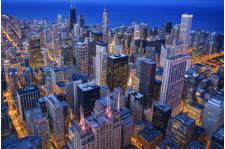 From the Desk of Jim Eccleston at Eccleston Law LLC:
Arizona has adopted a best interest standard for the sale of annuities, which will take effect on January 1, 2021. The new law is based on the model law created by the National Association of Insurance Commissioners.
Under the new law, a broker who sells an annuity will be required to "act in the interest of the consumer under the circumstances known at the time the recommendation is made and without placing the producer's financial interest ahead of the consumer's." The law will also require a broker to attempt to verify that "the recommended option effectively addresses the consumer's situation over the life of the product," and also to "make a reasonable effort to obtain consumer profile information from the consumer before recommending an annuity."
According to the new law, the director of the Arizona Department of Financial Institutions will have the authority to order penalties and sanctions for violations of the best interest law. The law has drawn praise from various insurance industry groups. However, the Financial Planning Association of Greater Phoenix argued against the bill, which the group doesn't believe does enough to protect investors.
The attorneys of Eccleston Law LLC represent investors and advisors nationwide in securities and employment matters. The securities lawyers at Eccleston Law also practice a variety of other areas of practice for financial investors and advisors including Securities Fraud, Compliance Protection, Breach of Fiduciary Duty, FINRA Matters, and much more. Our attorneys draw on a combined experience of nearly 65 years in delivering the highest quality legal services. If you are in need of legal services, contact us to schedule a one-on-one consultation today.
Related Attorneys: James J. Eccleston
Tags: eccleston, eccleston law, james eccleston law, annuity sales, naic, arizona