Ares Management Settles SEC Claim of Compliance Violations
Posted on May 28th, 2020 at 3:52 PM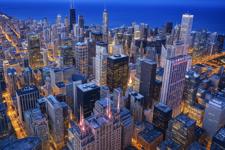 From the Desk of Jim Eccleston at Eccleston Law LLC:
Ares Management LLC, a private equity firm and registered investment adviser based in Los Angeles, has agreed to settle charges brought by the U.S. Securities and Exchange Commission ("SEC"). According to the SEC, Ares failed to implement and enforce policies and procedures reasonably designed to prevent the misuse of material nonpublic information. According to a release by the SEC, the firm will pay $1 million as part of the settlement.
The SEC found that an Ares' employee serves on the board of a public company while that same employee also participated in trading decisions at Ares regarding that public company. The SEC found that Ares received material, nonpublic information about the company and then purchased 1 million shares of the company's common stock following receipt of that information. According to the SEC, Ares compliance policies failed to adequately address this situation and that Ares' compliance staff failed to sufficiently inquire about the possession of material nonpublic information prior to approving these trades.
As part of the settlement, Ares also agreed to the entry of a cease-and-desist order and a censure, in addition to the $1 million civil penalty. Ares agreed to the settlement without admitting or denying the SEC's findings.
The attorneys of Eccleston Law LLC represent investors and advisors nationwide in securities and employment matters. The securities lawyers at Eccleston Law also practice a variety of other areas of practice for financial investors and advisors including Securities Fraud, Compliance Protection, Breach of Fiduciary Duty, FINRA Matters, and much more. Our attorneys draw on a combined experience of nearly 65 years in delivering the highest quality legal services. If you are in need of legal services, contact us to schedule a one-on-one consultation today.
Related Attorneys: James J. Eccleston
Tags: eccleston law, james eccleston, compliance violations, ares management llc, sec