Are AML Rules for Advisors Necessary
Posted on September 17th, 2015 at 9:11 AM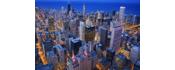 From the Desk of Jim Eccleston at Eccleston Law LLC:
The Financial Crimes Enforcement Network released new proposed rules, which required investment advisors to enforce anti-money laundering programs, many are unsure if the rules are necessary and if they are worth raising compliance costs.
The Investment Adviser Association, IAA, has stated they will assess FinCEN's proposed rules, "with an eye toward whether the expected benefits of the proposed regulation justify its compliance costs, particularly with regard to smaller firms."
Within FinCEN's new proposal, it is also stated that investment advisors will now have to file Currency Transaction Reports (CTRs) and keep records relating to money transfers. FinCEN claims the new regulations are necessary to eliminate the chances of illicit actors seeking to access the financial system with no detection of their activity.
Carol Van Cleef, co-chair of Manatt, Phelps & Phillips' Global Payments Group, supports FinCEN's new proposal by stating, "…even the smallest players can make the financial system vulnerable."
While FinCEN has many supporters with the new proposal, some continue to believe the rules are simply a "bigger" compliance headache.
Addressing the critics of the new program, FinCEN stands firm in their beliefs and newly proposed rules, "the techniques of money laundering or terrorist financing 'are continually evolving,' and there is no way to provide a definitive list of suspicious transactions."
The proposed rule will be out for a 60-day comment period.
The attorneys of Eccleston Law LLC represent investors and advisers nationwide in securities and employment matters. Our attorneys draw on a combined experience of nearly 65 years in delivering the highest quality legal services.
Related Attorneys: James J. Eccleston
Tags: Eccleston Law LLC, James Eccleston, eccleston, Eccleston Law, Financial Crimes Enforcement Network, IAA, FinCEN,