Another Regulatory Fine for Raymond James
Posted on July 14th, 2016 at 8:49 AM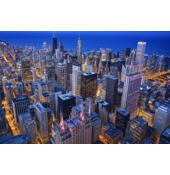 From the Desk of Jim Eccleston at Eccleston Law LLC:
In its latest settlement Raymond James has agreed to pay almost $6 million resulting from investments related to ski resorts that allegedly violated Vermont state securities regulations. This is the latest in a series of penalties faced by the fast growing brokerage.
The charges arose in connection with Jay Peak, a luxury ski resort in northern Vermont. According to the SEC the resort is at the center of an investigation into a $200 million fraud scheme. The fraud alleged was committed by Ariel Quiros and William Stenger, who took advantage of immigrants seeking permanent residence through a program offered by the U.S. Citizenship and Immigration Service for investors.
The immigrants were under the impression that they had invested in limited liability partnerships, specifically Jay Peak. However, the SEC alleges that approximately $200 million of the $350 million invested was used inappropriately. Allegedly Quiros used about $50 million of the investment funds for personal expenses.
Raymond James was brought into the matter in May when SEC-appointed receiver filed a lawsuit against Raymond James for its lack of supervisio. The latest action by Vermont Department of Financial Regulation accuses Raymond James for supervisory failures. According to the suit, Quiros and Stenger opened at least four margin accounts at the firm which should have served as a red flag or evidence of the illegal behavior had Raymond James been more equipped to spot fraudulent behavior.
In one documented instance in June 2008, a Raymond James registered representative permitted Quiros to transfer $13 million despite explicit written instructions not to do so. The representative has not been named but the Vermont regulator says he and his supervisor have withdrawn their registration in Vermont since the event.
Regulators and investors were both concern with recovering restitution. Raymond James has been required to pay $200,000 for the cost of the investigation, $1.25 million to the state as an administrative penalty, and another $4.5 million to reimburse the losses of the investors.
A Raymond James spokesperson said that they were happy to resolve the matter and that, "Raymond James has sustained a history of conservative long-term focused management with an emphasis on putting clients' interests first, and we are committed to ensuring policies and procedures protect clients."
The attorneys of Eccleston Law LLC represent investors and advisers nationwide in securities and employment matters. Our attorneys draw on a combined experience of nearly 65 years in delivering the highest quality legal services. If you are in need of legal services, contact us to schedule a one-on-one consultation today.
Related Attorneys: James J. Eccleston
Tags: Eccleston, Eccleston Law, Eccleston Law LLC, James Eccleston