Another Advisor Barred for Failure to Cooperate with FINRA Investigation
Posted on October 22nd, 2020 at 3:49 PM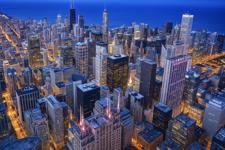 From the Desk of Jim Eccleston at Eccleston Law LLC:
Sean Michael Refsnider, a former registered representative at Ameriprise, has agreed to a bar from association in all capacities with any FINRA member. On October 15. 2020, the FINRA Office of Hearing Officers entered an Order in which Refsnider's Offer of Settlement was accepted.
FINRA Enforcement alleged that Refsnider converted approximately $42,000 in funds which belonged to one of his elderly clients. FINRA Enforcement's investigation began after Refsnider was terminated by Ameriprise in August 2019. According to FINRA, allegations were made that Refsnider obtained funds from the elderly customer by various means, including use of the client's debit card, and then Refsnider used those funds for personal expenses. Additionally, Refsnider failed to provide FINRA with all documents and information FINRA requested as part of its investigation.
Failure to respond to FINRA's request for information and documents is a violation of FINRA Rules 8210 and 2010. Refsnider consented to FINRA's sanctions without admitting or denying FINRA's allegations.
Tags: eccleston, finra, ameriprise, investigation